We are delighted that we are now official stockists of the exclusive Dr. LEVY Switzerland® range of skincare.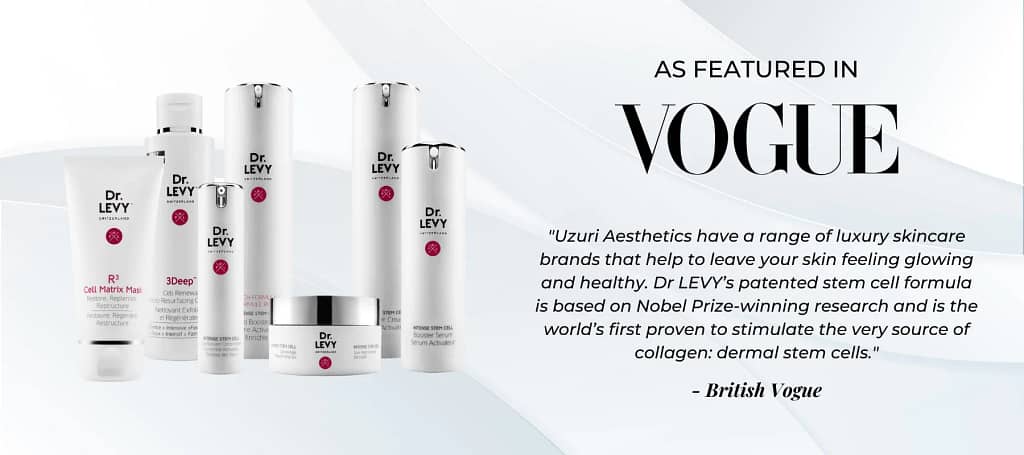 Why is this so exciting? Well these products contain a revolutionary ingredient called ArganCell Activ that has been clinically proven to reverse some of the signs of ageing.
As we get older our dermal stem cells become less effective at making collagen and elastin, two essential ingredients for strong, firm, smooth skin. However, a team of scientists discovered that these cells could be rejuvenated and stimulated to produce higher levels of collagen as in their more youthful days.
Dr Levy's patented ArganCell Activ range is the first skincare formula to stimulate dermal stem cells and help reverse the signs of skin ageing. In an independent scientific study a group of women aged between 29 and 61 were treated with ArganCell Activ. Within eight weeks there were visible improvements in their skin, including up to 26% decrease in wrinkle depth and 12% improvement in skin density.
Cooden is currently stocking the following Dr. LEVY Switzerland® products.
Dr LEVY Skin Deep Restore Festive Set £299
This set contains the following products (a saving of £180)
Booster Serum (15ml)
Eye Booster Concentrate (15ml)
R3 Cell Matrix Mask (50ml)
3Deep Cleanser>>>FastMask (150ml)
MesoCell Tech dermal roller
You can also buy the following products individually:
Dr LEVY 3Deep Cleanser £38.00
Dr LEVY Eye Concentrate £166.00
Dr LEVY Booster Serum £278.00