We hope that you find our website informative. Please be aware that by using our website you are agreeing to comply with, and be bound by, the following terms and conditions of use, which are laid out below. These together with our 
privacy policy
, govern 
The Cooden Medical Group's
 relationship with you in relation to this website and the treatments we offer. If you disagree with any part of these terms and conditions, please do not use our website. The term 'The Cooden Medical Group' or 'us' or 'we' refers to the owner of the website whose registered office is The Cooden Medical Group, The Cooden Clinic, Little Common Road, Bexhill, TN39 4SB. The term 'you' refers to the user or viewer of our website. All users of this website are subject to the following terms of use:
The content of the pages of this website is for your general information and use only and are subject to change without due notice.
As with most website, we use cookies to monitor browsing preferences. If you do allow cookies to be used, the following personal information may be stored by us for use by third parties:

Name/job title
Contact details
Demographic information i.e.; postcode, preferences and interests
Further details relevant to customer surveys and/or offers

We/third parties do not provide any warranty or guarantee as to the accuracy, timeliness, performance, completeness or suitability of the information and materials found or offered on this website, for whatever purpose.
All information and materials may contain inaccuracies or errors and we expressly exclude liability for any such inaccuracies or errors to the fullest extent permitted by law.
Your use of any information or materials from this website is done entirely at your own risk, for which we shall not be liable.
It shall be your own responsibility to ensure that any products, services or information available through this website meet your specific requirements.
This website contains material which is owned by or licensed to us. This material includes, but is not limited to:

Design
Layout
Branding
Images
Appearance
Graphics

Reproduction is prohibited other than in accordance with the copyright notice, which forms part of these terms and conditions.
All trademarks reproduced in this website, which are not the property of, or licensed to the operator, are acknowledged on the website.
Unauthorised use of this website may give rise to a claim for damages and/or be regarded as a criminal offence.
This website includes links to other websites which are provided for your convenience and for further relevant information. They do not signify that we endorse the website(s) and we have no responsibility for the content of the linked website(s).
Your use of this website and any dispute arising out of such use of the website is subject to the laws of England, Northern Ireland, Scotland and Wales.
The Cooden Medial Group cannot accept responsibility for children and so we would therefore politely request that you refrain from bringing children with you for health and safety reasons. We understand however that under certain circumstances this is unavoidable, in these circumstances please ensure there is a parent or guardian available to supervise the child at all times. Thank you for your understanding.
Here at The Cooden Medical Group our aim is to always have satisfied patients, to meet your expectations of care and service and to resolve any complaints as efficiently, effectively and politely as possible. We take complaints very seriously; we investigate them in a full and fair way and take great care to protect your confidentiality. We learn from complaints to improve our care and service.
If you are not entirely satisfied with any aspect of our care or service please let us know as soon as possible to allow us to address your concerns promptly.
The Operations Manager will be your personal contact to assist you with any complaints. If your verbal complaint is not resolved to your satisfaction within 24 hours or if you complain in writing, the Operations Manager will acknowledge it in writing within 3 working days and will aim to provide a full response in writing as soon as is practical.
If the Operations Manager is unavailable, we will take brief details about the complaint and will arrange for a meeting when the person is next available. We will keep comprehensive and confidential records of your complaint, which will be stored securely and only be accessible only by those who need to know about your complaint.
If the complaint investigation takes longer than anticipated the Operations Manager will keep you informed of the reason for the delay, the progress of the investigation and the proposed date it will be completed.
When the investigation has been completed, you will be informed of its outcome in writing and invited to a meeting to discuss the results and any practical solutions that we can offer to you. These solutions could include replacing treatment, refunding fees paid, referring you for specialist treatments or other solutions that meet your needs and resolve the compliant.
We regularly analyse patient complaints to learn from them and to improve our services. That's why we always welcome your feedback, comments, suggestions and complaints. If you are dissatisfied with our response to a complaint you can take it further, please see the contacts below.
Independent Sector Complaints Adjudication Services (ISCAS) Tel – 0207 379 8598 Web: 
www.iscas.org.uk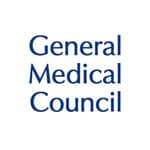 "Highly recommend to anyone wanting a professional and friendly service. All the staff were welcoming on every visit, the clinic is very clean and tidy. My treatment involved laser hair removal. Jodie helped me relax and made me feel comfortable. Thank you!"
"Great clinic – smart and clean. Professional and friendly staff who take time with you to ensure that you understand the treatments, and that the results match what you want to achieve. Very happy with Dr Dickinson."
"Professional and friendly. The clinic and staff follow covid safe protocols and therefore I felt safe from the moment I arrived to when I left. My consultation was very safe and any concerns I had were swiftly eliminated."
"Very warm and welcoming. Real experts and extensive knowledge on the best treatment plan for my needs."
"I would not go elsewhere, always a pleasure to visit for top quality treatment. Everyone is so friendly and the clinic as you would expect is spotless."
"A genuinely fantastic experience right from the initial booking all the way through attending the clinic and the fabulous follow up service. An earlier slot came up and I received an email on Sunday evening allowing me to be seen the following day. I cannot recommend them highly enough."