The days are rapidly getting longer and lighter and as the weather warms up it's time to put away the thick jumpers and woolly tights and get out the summery shorts and skirts.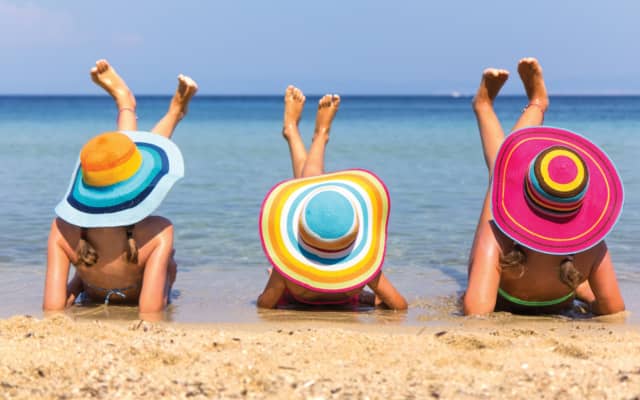 But what do you wear if you are self-conscious about your legs? A common source of anxiety is varicose veins. These are swollen veins that appear lumpy, bulging or twisted in appearance. They are usually dark blue or purple and can be quite prominent.
It's easier to deal with varicose veins in the winter as you can keep your legs legitimately under wraps in the colder months, but when it's warm and sunny, thick black tights aren't the best complement to a summer dress. If you want to keep your legs hidden, maxi dresses and flowing cotton or linen trousers are good options. They have the added benefit of protecting you from midge bites during al fresco evenings.
But if you would rather not have to worry about what to wear then you may want to investigate having your varicose veins permanently removed. This used to be a fairly major procedure involving a general anaesthetic and a spell in hospital. However these days, the procedure is much more efficient and effective than it used to be thanks to the development of a technique called endovenous laser ablation or EVLA for short. This procedure works by destroying the veins by laser from the inside so that none of the surrounding tissues are damaged. You don't need a general anaesthetic and it can be carried out at a clinic by a vascular interventional radiologist or surgeon; doctors who specialise in procedures such as treatments for problematic veins.
Recovering from the treatment doesn't take long at all – and you will be able to walk out of the door minutes after the treatment is completed. You may find your legs are a bit sore and bruised initially but there is no need to put your feet up for a week – in fact it's recommended that you do as much walking as you can after your treatment as this seems to help the recovery process.
Varicose vein treatment is not normally available on the NHS as it is considered a cosmetic procedure but most people who choose to undergo treatment feel it's worthwhile. If you decide to go ahead then make sure you research the different options and facilities before making any decisions. Go online and look at reviews and ask your friends and relatives for recommendations.
Once you've made a shortlist, make an appointment for a visit or if there's an opportunity, attend an open event. Reputable clinics will always recommend you visit them to have a look around and meet the clinician who performs the procedure. It's really important that you feel comfortable with your choice of clinic and the team who will be looking after you. Finally, before you go, make a list of questions as it's sometimes difficult to remember everything you wanted to ask.