To treat large bulky varicose veins
ENDOVENOUS
LASER ABLATION
in bexhill & canterbury
ENDOVENOUS LASER ABLATION (EVLA)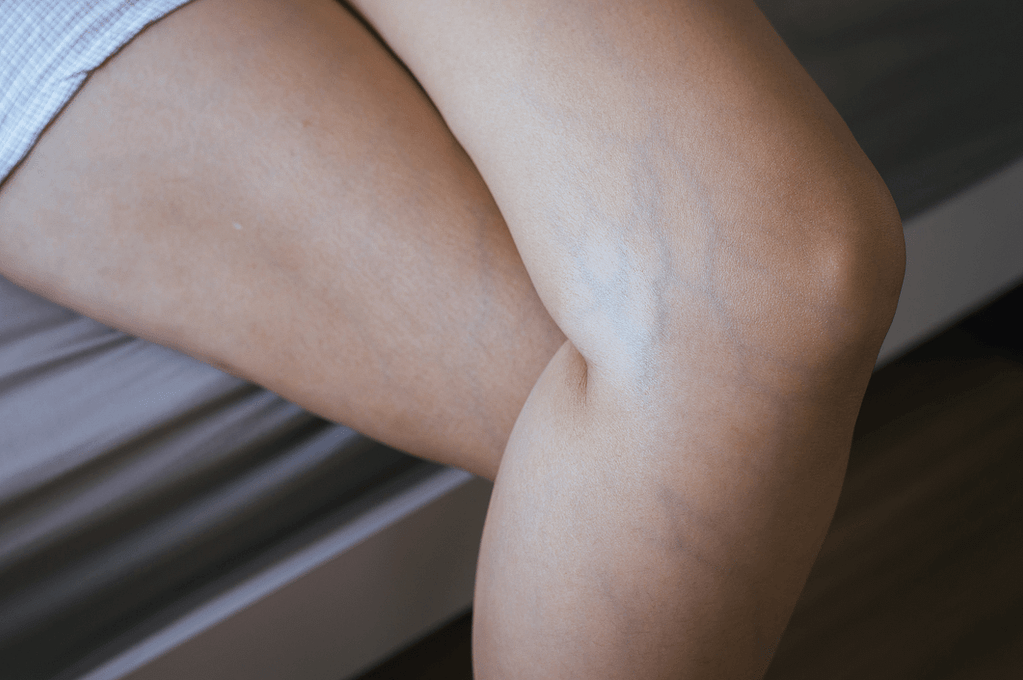 Treatment of painful, swollen varicose veins used to require a surgical procedure called vein stripping. This involved a complete removal of the vein from the leg under general anaesthetic with a painful 2 to 4 weeks recovery period. Thankfully, there is now a much better option.
Here at The Cooden Medical Group, we perform a revolutionary technique called 'endovenous laser ablation' or EVLA; a minimally invasive and highly effective procedure which effectively destroys the veins from the inside.
Walk-in, Walk-out Treatment
No surgery is required for this 'walk-in, walk-out' treatment and the entire procedure can be performed by our specialist consultant in less than an hour under local anaesthetic in our comfortable, state of the art facility.
Carried out on an outpatient basis under local anaesthetic, the EVLA procedure is performed according to our own tested protocol. EVLA is a minimally invasive, ultrasound-guided procedure involving endovenous ablation of the affected saphenous vein. At Cooden Veins, our EVLA protocol uses our micropuncture technique and the laser is introduced to the diseased vein which is then ablated. The lasering is painless but you will get some discomfort from the local anaesthetic injections. Experience and skill is required to do this quickly and with the minimumal discomfort.
Initial Consultation For Endovenous Laser Ablation
All our vein treatments require an initial, investigative consultation. We will perform a range of comprehensive diagnostic tests and scans, based on a foundation of Duplex Ultrasound Scanning, in preparation of any treatment plan. Here we will review your symptoms and exclude the likelihood of a deep vein thrombosis. Further to this, we can then create a unique treatment plan for you and accurately outline the type and cost of your procedure.
WHY CHOOSE
COODEN MEDICAL?
WHY CHOOSE
COODEN MEDICAL?
"Highly recommend to anyone wanting a professional and friendly service. All the staff were welcoming on every visit, the clinic is very clean and tidy. My treatment involved laser hair removal. Jodie helped me relax and made me feel comfortable. Thank you!"
"Great clinic – smart and clean. Professional and friendly staff who take time with you to ensure that you understand the treatments, and that the results match what you want to achieve. Very happy with Dr Dickinson."
"Professional and friendly. The clinic and staff follow covid safe protocols and therefore I felt safe from the moment I arrived to when I left. My consultation was very safe and any concerns I had were swiftly eliminated."
"Very warm and welcoming. Real experts and extensive knowledge on the best treatment plan for my needs."
"I would not go elsewhere, always a pleasure to visit for top quality treatment. Everyone is so friendly and the clinic as you would expect is spotless."
"A genuinely fantastic experience right from the initial booking all the way through attending the clinic and the fabulous follow up service. An earlier slot came up and I received an email on Sunday evening allowing me to be seen the following day. I cannot recommend them highly enough."