Muscle Relaxing Injections
in Bexhill
Muscle Relaxing Injections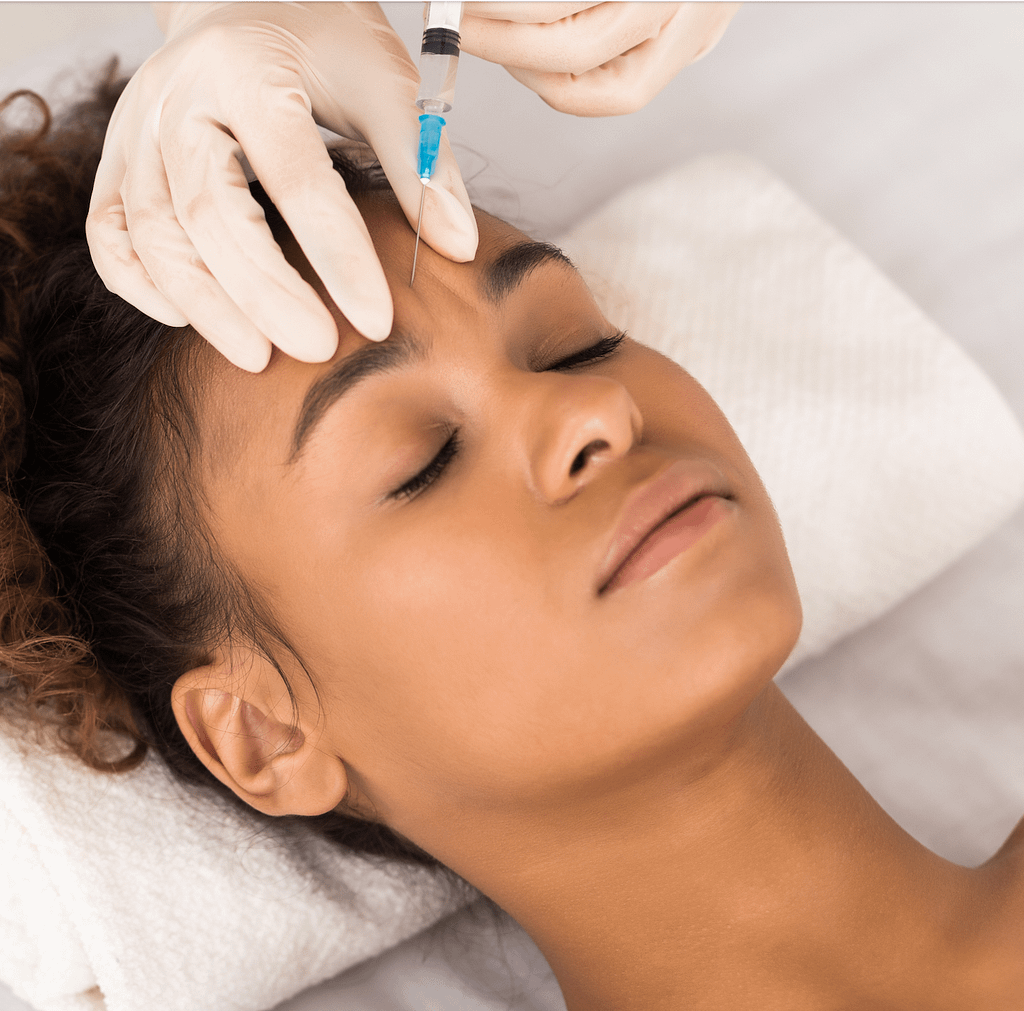 Before we advise on any anti-ageing treatment you will have a consultation with one of our experienced and suitably qualified health professionals. The consultation will help us to better understand the areas you would like addressed and will allow us to make recommendations for the most appropriate treatments so that you can make an informed decision on how you would like to proceed.
Treatment for fine lines and wrinkles
Muscle relaxing injections may be recommended for lines and wrinkles. They work by temporarily relaxing the facial muscles responsible for fine lines and wrinkles, including frown lines, crows-feet, lines across the forehead, marionette lines (corners of the mouth) and eye brow lifts. Botox® is the brand that we use here at the Cooden Medical Group. It is safe, quick, virtually pain-free to administer, and effective.
Our approach is to give you natural result, so our highly skilled and experienced doctors and nurses use the latest techniques in the most relevant areas for a fresh faced look rather than a frozen one.
Are muscle relaxing injections safe?
Botox® and other muscle relaxing injections are prescription-only medicines and can only be subscribed by an appropriately qualified professional (doctor or prescribing nurse). You should never buy Botox® or similar products of the internet or from sources that you are unsure about.
We use muscle relaxing injections for correcting the following issues:
Frown lines / Worry lines
 Glabella area (top middle of eyes)
 Crow's feet
 Forehead creases (ridging)
 Bunny lines (top of nose)
 Eyebrow lift
 Gummy lips (toothy smiles)
 Marionette lines (mouth corner lift)
 Nefertiti neck (turkey neck)
 Hyperhidrosis (excessive sweating under arms / hands / feet)
Introduction to The Cooden Medical Group
Dr Mo Faris, founder of The Cooden Medical Group takes you on a virtual tour of The Cooden Medical Group's clinic based in Bexhill, East Sussex, showcasing treatments and the state of the art facilities.
Muscle Relaxing Injections
Dr Katherine Dickinson from The Cooden Medical Group explains here how muscle relaxing injections can be used to treat a wide number of aesthetic and medical concerns, whilst demonstrating a facial rejuvenation procedure.
WHY CHOOSE
COODEN MEDICAL?
WHY CHOOSE
COODEN MEDICAL?
"Highly recommend to anyone wanting a professional and friendly service. All the staff were welcoming on every visit, the clinic is very clean and tidy. My treatment involved laser hair removal. Jodie helped me relax and made me feel comfortable. Thank you!"
"Great clinic – smart and clean. Professional and friendly staff who take time with you to ensure that you understand the treatments, and that the results match what you want to achieve. Very happy with Dr Dickinson."
"Professional and friendly. The clinic and staff follow covid safe protocols and therefore I felt safe from the moment I arrived to when I left. My consultation was very safe and any concerns I had were swiftly eliminated."
"Very warm and welcoming. Real experts and extensive knowledge on the best treatment plan for my needs."
"I would not go elsewhere, always a pleasure to visit for top quality treatment. Everyone is so friendly and the clinic as you would expect is spotless."
"A genuinely fantastic experience right from the initial booking all the way through attending the clinic and the fabulous follow up service. An earlier slot came up and I received an email on Sunday evening allowing me to be seen the following day. I cannot recommend them highly enough."
The clinic is situated on the corner of Little Common Road and Peartree Lane, directly on the Little Common roundabout opposite the pelican crossing. There is two hour restricted parking on the nearby roads.