CHEMICAL PEELS in Bexhill
Before
After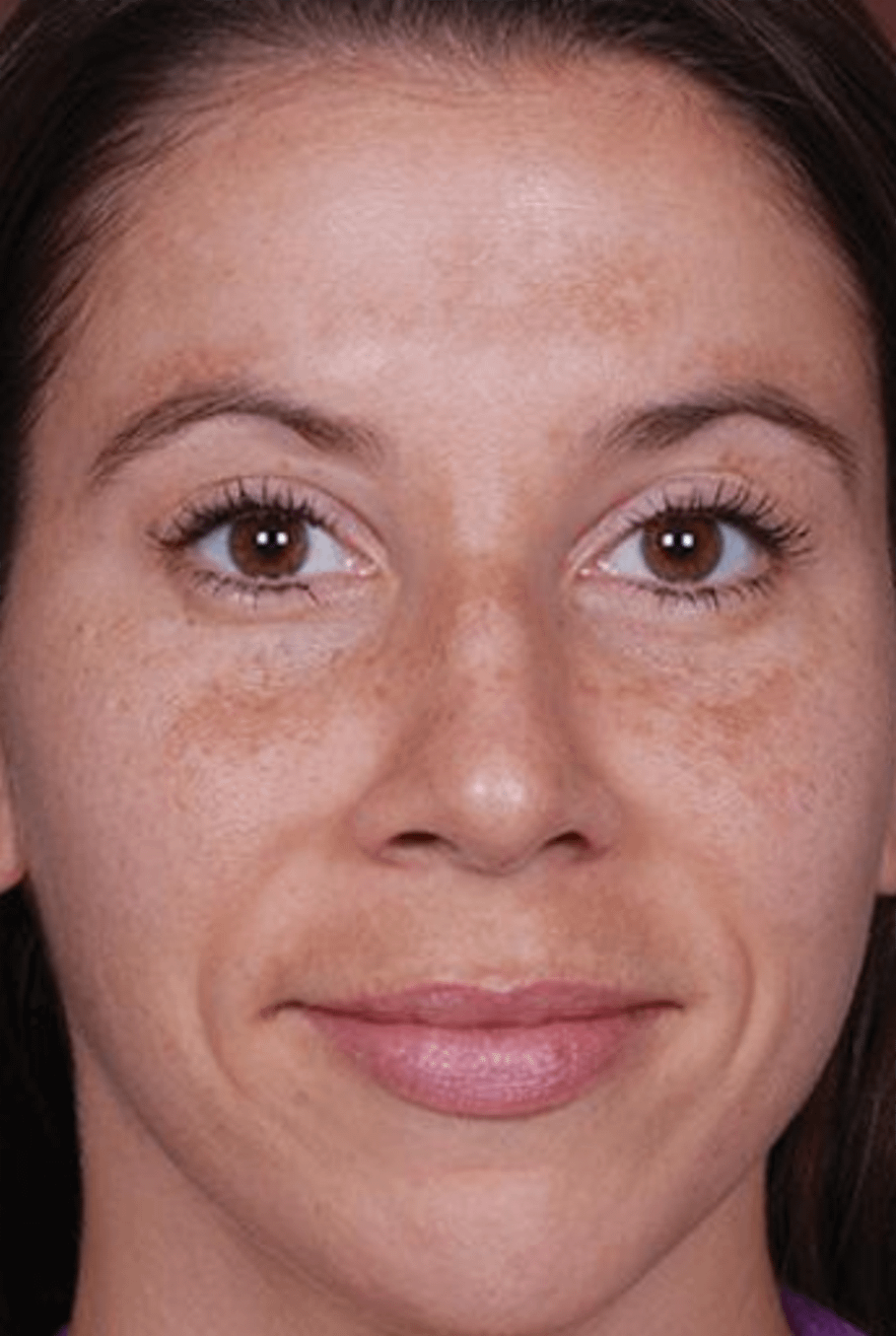 The Cooden Medical Group offers wide choice of specialist chemical peels. These range from a mild, one-off treatment offering instant radiance, through to in-depth treatments and courses that will radially improve acne, acne scarring, sun damage, pigmentation and a wide range of ageing skin conditions.
The acidic chemicals in our formulations provide varying levels of exfoliation with medical grade ingredients found naturally in plants and fruit. All our chemical peels are safe and clinically proven to be significantly more effective than a similar treatment you would find in a spa or on the high street. In addition, we also provide an aftercare program and post-peel masks to enhance the effects of your treatment.
We highly recommend the following treatments, all of which have shown the most dramatic results here at the Clinic. Please note that after every chemical peel your skin is particularly sensitive to the sun, so it is extremely important that you protect it carefully with a broad spectrum SPF50 every day while it heals.
We use Chemical Peels for the following issues:
 Dull skin
 Acne
 Acne scarring
 Uneven pigmentation
 Fine lines
 Wrinkles
 Enlarged pores
 Rosacea
 Melasma
 Seborrheic dermatitis
Depth: Mild
Suitable for: All skin types including sensitive
Benefits: Increased hydration and a more vitalised, brighter, smooth skin tone
Description: This is a universal and very mild peel that is composed of alpha hydroxy acids (AHAs). These peels work well for individuals who are new to peels and there is very little chance of an allergic reaction as lactic acid is a natural human metabolite.
Downtime: Redness, dryness, and skin flaking will happen in the first two days, however this can be covered up with makeup.
Depth: Mild/Medium
Suitable for: All skin types including sensitive
Benefits: A highly effective peel to freshen up dull, tired, and worn out skin and leave it glowing, revitalised and visibly smooth. This treatment is particularly useful where loss of firmness is noticeable.
Description: Glycolic peels come in a variety of strengths from mild to medical strength (the latter should only be performed by a doctor). Glycolic acid is a natural substance, derived from sugar cane that gently dissolves the dead skin cells. Some patients experience a mild discomfort/stinging sensation during treatment.
Downtime: You might have some redness, but this is usually quick to fade. If you have sensitive or very fair skin you are more likely to encounter these discomforts.
Depth: Mild or Medium
Suitable for: Sensitive skin types, rosacea and redness prone skin, acne-affected skin with marks and pigmentation resulting from long-term problems.
Benefits: Enhanced healing and rejuvenation in marks and blemished cause by photo ageing.
Description: This is an excellent treatment for acne-prone skin containing anti-seborrheic, anti-bacterial and keratolytic properties to calm and heal most conditions.
Downtime: Your skin may be pink, dry, and flaky in some places, but this can easily covered up with makeup.
Depth: Medium
Suitable for: Melasma, acne-prone skin, seborrheic dermatitis, acne scarring, dark spots, post- inflammatory and post-actinic hyperpigmentation.
Benefits: Minimises dark spots and visibly improves the appearance of scars leaving a more even skin tone.
Description: This highly effective treatment is ideal for skin that requires deeper action; it renews skin from within, successfully eliminating dark spots at differing levels, unveiling an even skin texture.
Downtime: Peeling for two weeks.
Depth: Mild or Medium
Suitable for: Acne prone, greasy skin, enlarged pores, pustular and nodular papule, seborrheic dermatitis and rosacea.
Benefits: Highly effective in removing the keratin and sebum plug from the sebaceous follicle (blackhead). Effectively penetrates inflamed lesions where it acts as bacteriostatic and drying agent without causing excessive irritation.
Description: The salicylic acid peel is a light, superficial chemical peel that only affects the outermost layers of the skin and does not damage deeper layers. Because the damage is more superficial, this treatment has a shorter recovery time and less painful side effects. This treatment specifically targets oils in the skin which lead to breakouts.
Downtime: The main side effects are redness and lightly flaking skin, however skin will heal completely within 3-4 days.
Depth: Mild or Medium
Suitable for: All skin types even sensitive
Benefits: Highly effective for sun damage, acne and superficial pigmentation, leaving you with tighter, smoother, brighter looking skin.
Description: The Obagi Radiance® peel comes in a variety of strengths and is especially effective when used with Obagi® home care products prior to and after treatment. Professor Obagi, the world-renowned dermatologist, developed this treatment over 20 years in California. Just one treatment can noticeably improve your skin's look, texture and feel, in a matter of minutes. Most effective when taken as a course.
Downtime: Skin may feel a little tight and some small areas of more sensitive skin can become a little reddened for up to a day.
Depth: Deep
Suitable for: Anyone wishing to achieve tighter skin and a more youthful look.
Benefits: Once your skin has completely recovered, you will notice a dramatic improvement in your complexion; including a reduction in fine lines, wrinkles, acne scars, large pores and hyperpigmentation. Skin tightening will continue to improve over the next 4 to 6 weeks, leaving you with firmer, clearer and smoother skin.
Description: The highly effective Obagi Blue Peel® was developed over 20 years by world-renowned dermatologist Professor Obagi®, using trichloroacetic acid (TCA) mixed with a special Obagi® blue base, to monitor and slow penetration. It must only be performed by a Doctor and works best combined with the Obagi NU-Derm system®. A few weeks of skin preparation is also required beforehand.
Downtime: You may experience mild discomfort and slight swelling for up to 7 days. We recommend an over the counter pain reliever at this stage. Peeling takes place within 3 days and healing is complete within two weeks. Your skin will then be slightly pink but this will gradually fade over several weeks.
Depth: Medium/Deep
Suitable for: Specific skin conditions, removal of acne scars, uneven pigmentation, fine lines and wrinkles. Not recommended for dark, fine or sensitive skin.
Benefits: This treatment will increase cell growth and collagen production, resulting in new, healthier skin layers, and a youthful, rejuvenated appearance.
Description: Trichloroacetic Acid (TCA) is derived from the acid that gives vinegar its pungent smell. On some occasions, these peels have been used to remove and prevent the growth of pre-cancerous lesions. The TCA peel works by causing trauma to the skin's layer; stronger solutions may extend deeper into the dermis. Only a Doctor can perform this peel.
Downtime: Usually around 7-10 days – when the redness and peeling are most obvious.
WHAT OUR PRACTITIONERS SAY
We can tailor our peels to your individual needs, prescribing the right strength and length of treatment to ensure the best outcome.
WHY CHOOSE
COODEN MEDICAL?
WHY CHOOSE
COODEN MEDICAL?
"Highly recommend to anyone wanting a professional and friendly service. All the staff were welcoming on every visit, the clinic is very clean and tidy. My treatment involved laser hair removal. Jodie helped me relax and made me feel comfortable. Thank you!"
"Great clinic – smart and clean. Professional and friendly staff who take time with you to ensure that you understand the treatments, and that the results match what you want to achieve. Very happy with Dr Dickinson."
"Professional and friendly. The clinic and staff follow covid safe protocols and therefore I felt safe from the moment I arrived to when I left. My consultation was very safe and any concerns I had were swiftly eliminated."
"Very warm and welcoming. Real experts and extensive knowledge on the best treatment plan for my needs."
"I would not go elsewhere, always a pleasure to visit for top quality treatment. Everyone is so friendly and the clinic as you would expect is spotless."
"A genuinely fantastic experience right from the initial booking all the way through attending the clinic and the fabulous follow up service. An earlier slot came up and I received an email on Sunday evening allowing me to be seen the following day. I cannot recommend them highly enough."
The clinic is situated on the corner of Little Common Road and Peartree Lane, directly on the Little Common roundabout opposite the pelican crossing. There is two hour restricted parking on the nearby roads.