Celebrity skin treatments now available at The Cooden Clinic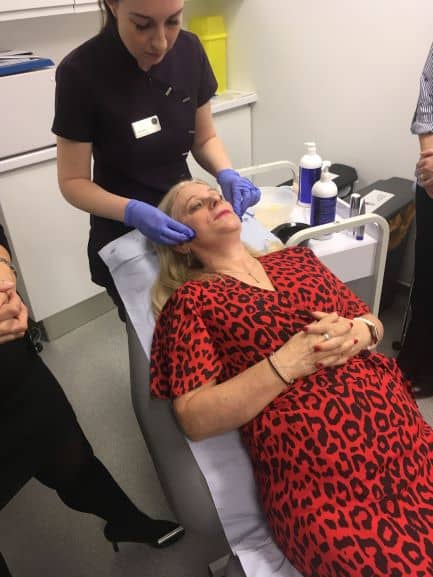 Aunique "red carpet" skin treatment developed in Beverly Hills is now available at The Cooden Clinic. Called the Stimulator Peel, it is a very mild chemical peel that instantly brightens the skin, reduces the appearance of lines and wrinkles, evens pigmentation and improves the skin's texture and tone by closing pores and clearing spots.
Unlike other skin peels, which are longer acting but often cause the skin to flake as part of the treatment, the Stimulator Peel has no "down time".
Aesthetic Practitioner at The Cooden Clinic, Shannen Woods, said: It's ideal if you have a special event coming up where it's important you look and feel your best. Your skin will look amazing almost immediately afterwards – no flaking or redness. The treatment takes a maximum of 45 minutes so you could even have it done in your lunch hour!"
The Stimulator Peel is made up of a combination of lactic, citric and salicylic acid along with potent concentrations of other active ingredients to exfoliate the skin, stimulate the growth of collagen and elastin and reduce lines, wrinkles and other blemishes.
Gemma Knowler, Regional Sales Manager, ZO Skin Health said: "Dr Zein Obagi, the world famous dermatologist and founder of ZO Skin Health has a clinic in Beverly Hills where all the A-list celebrities go. They love the Stimulator Peel, especially before events like the Oscars, as they can have the treatment in the morning and look stunning on the red carpet in the evening."
The Cooden Clinic is the only place in Sussex to offer the ZO Skin Health Stimulator Peel. To find out more please call us on 01424 846190.